Expansion and New Destinations
The first expansion – although a relatively minor - was possible only after Suckling Aviation moved to Cambridge and made it a longer-lasting home. The airline expanded its fleet to include the Dornier 328 with a capacity to carry up to 30 people. In contrast, the Dornier Do 228 which was the airlines' first and for some time the only aircraft had the capacity to carry only 18 people.
New Service from Norwich and New Destinations
The Dornier 328 wasn't the only expansion following the airline's relocation to Cambridge. Shortly thereafter, the later ScotAirways also started offering its services from Norwich, providing flights to its new destination:
Edinburgh. The capital of Scotland is visited by an estimated 4 million people a year. Home to the Scottish Parliament and many notable Scottish institutions/organisations including the National Gallery, Museum and Library, Edinburgh attracts visitors from all over the globe with its many world-class attractions. Some of the most visited ones include the above mentioned National Gallery, Museum and Library, the Edinburgh Castle, historic churches, and the UNESCO-listed Old Town and New Town, to list just a few.
By the end of the 1990s, the airline also started flying to:
Glasgow. Scotland's largest city is home to about 2.3 million people (conurbation), more than twice as many as Edinburgh which is called home by less than half a million people (metropolitan area). Besides being the largest city in Scotland, Glasgow is also known as the centre of culture and a major tourist attraction. Visitors are attracted by the many historic attractions, most notably 19th and early 20th century Victorian and Edwardian architectural masterpieces, museums and art galleries, excellent music scene, vibrant nightlife,… Many visitors, however, don't come only for pleasure but for business too as the city has the strongest economy in Scotland.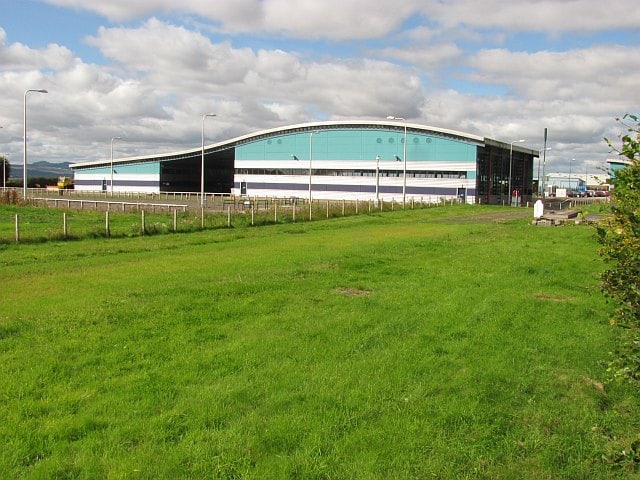 Dundee. Home to nearly 150,000 people, Dundee is known as a very open and visitor-friendly city. Dating back at least to the 12th century, Dundee is also home to spectacular historic buildings but besides sightseeing and visiting museums and art galleries, many visitors also take advantage of the city's location to go golfing to some of the world's oldest and most enjoyable golf courses, hill walking in the Highlands, etc.
Both Glasgow and Dundee were served from the London City Airport.